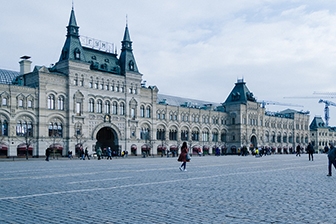 University education in Russia is very attractive for those who want to get qualified, quality and economical education. Studying in Russia can change your future!
Being the largest country in the world in terms of area, Russia is also one of the first countries that come to mind when it comes to education, science and technology. has opened its infrastructure for sharing. Russia, which is still competing with America in every field of military and space technologies, has become a much more important education country with the world recognition and accreditation of its education system and universities.
Russian universities give diplomas valid all over the world thanks to the Bologna agreement! Higher Education Council recognizes Russian universities and gives equivalence.
Universities in Russia, one of the countries that have signed the Bologna agreement, are recognized all over the world and are recognized by YÖK in our country and their diplomas are recognized. With this feature, Russia has become one of the most logical, quality and economical options for students who want to study at university.
Studying in Russia is very economical. You can study university in Russia for tuition fees!
Providing high quality university education, Russia is one of the most suitable options to study abroad with this quality, considering both university fees and living and accommodation costs. Approximately 75% of education and university expenses in Russia are financed by the state. Therefore, university fees in Russia are around 1500 – 4000 USD per year.
Living costs are the same as Turkey!
You don't need to spend a fortune to study university in Russia. Russia 's living expenses are very much in the city will be more than Turkey. A student studying in Russia spends an average of 250-300 USD per month for accommodation and living expenses.
You can read the part you want! Universities in Russia offer a wealth of options.
Russia, which has one of the strongest academic infrastructures in the world, offers students who want to get university education with rich options in every field. You can get a quality and prestigious education in every field from Engineering to Pharmacy, Medicine to Space sciences.
Hit two birds with one stone!